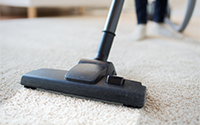 COMMERCIAL
MAINTENANCE
Touche à Tout ensures the full commercial cleaning services for small and medium size businesses. For your company, we will do the following:
dusting of desks, chairs and other furniture of your business premises;
vacuuming and cleaning all floors;
washing and disinfection of all washrooms and kitchens;
careful cleaning of all telephones;
and a thousand other little tasks
Your office will be spotless, really clean and welcoming for your employees; the quality of the working environment will really be highly improved. Guests and visitors can easily notice the cleanliness of your premises and your reputation will emerge up!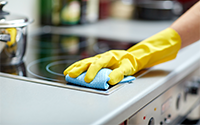 HOUSE
SERVICES
Touche à Tout is also offering you a residential house cleaning service.
dusting all the furniture in your home;
Vacuum all floors, carpets and rugs;
systematic cleaning of all kitchen surfaces;
washing and disinfecting bathrooms;
thorough washing of all floors
Our teams work with you to guarantee the careful maintenance of your residence. With Touche à Tout, your home will shine like a new penny!
Touche à Tout is offering you even more:
thorough washing of windows;
stripping floors;
great spring cleaning and regular visits to fit your schedule.
carpet cleaning.
Our teams can also proceed to the general household cleaning for new homes after construction or newly renovated homes, before the arrival of occupants.
For a complete and professionnel service, Touche à Tout must be contacted!